Rousseau ER50 Alto Saxophone Mouthpiece
Next Generation State-Of-The-Art Classical Mouthpieces – Inspired by Eugene Rousseau.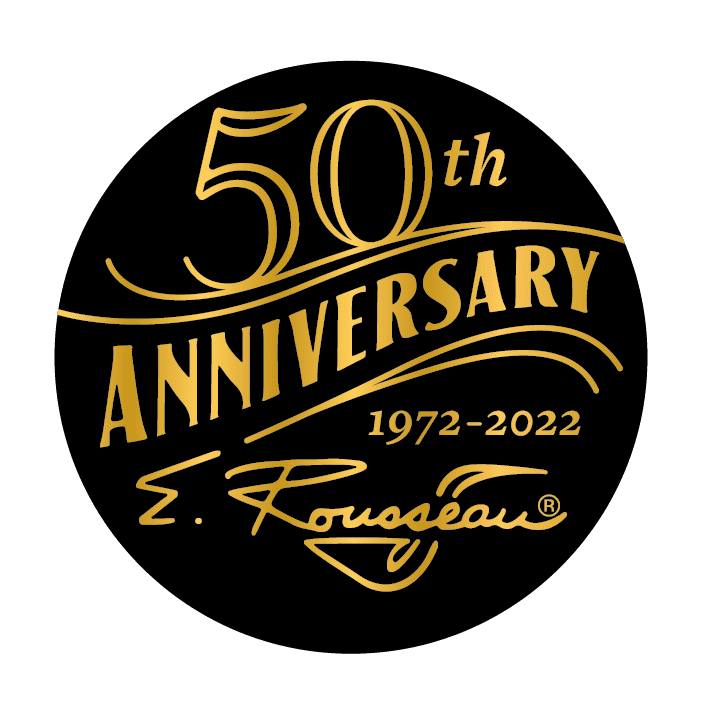 In celebration of our 50th Anniversary, we are introducing the all new ER50 Series mouthpieces. The first new Rousseau mouthpiece models to be introduced in almost a decade, the new ER50 series features two new Alto Saxophone models, the ER50 Classic and the ER50 Custom. Both new models are made from start to finish at the JodyJazz factory in Savannah, GA.
The ER50 Classic and ER50 Custom mouthpieces are a celebration and culmination of Dr. Rousseau's original design achievements in saxophone mouthpiece making. The ER50 Classic is a natural evolution of the popular NC4, whereas the ER50 Custom is for players who seek more resistance and a feeling of control associated with many of today's popular Classical mouthpieces. Both models offer a warm timbre, ease of articulation, and improved low note response. Together we believe the new Rousseau ER50 series mouthpieces represent the state-of-the-art in Classical Saxophone Mouthpieces inspired by the great Eugene Rousseau.
What is the difference between the ER50 Classic and the ER50 Custom?
The basic difference is that the ER50 Custom has a shorter facing curve producing some resistance which some players prefer, which for them gives a response that produces enhanced control over articulation, altissimo and timbre. Other players prefer the classic facing curve of the ER50 Classic, which has a freer blowing, more open feel.
The ER50 Classic Alto Saxophone Mouthpiece is inspired by the Rousseau NC4 and has enhanced low note response, control, and beauty of tone. The ER50 Classic is perfect for performing in ensembles of any size as well as a soloist.
The ER50 Custom Alto Saxophone Mouthpiece is inspired by the Rousseau NC4 but has increased resistance which allows for great control, especially in the altissimo register. The tonal stability and clarity that this mouthpiece provides is unmatched.
---
We Also Recommend